West Seattle Chamber of Commerce Thanks Founder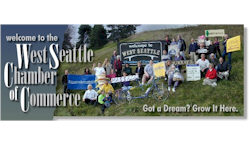 The West Seattle Chamber of Commerce thanks The Detail Guys Founder, Mr. Lance Winslow by running his article in their newsletter to promote positive membership from it's members and to bring their group closer together.
On page 10 you will find an abbreviated version of his article and you may yourself make good use of this, as these time tested ideals and practices will work in any city or town in the United States. Small Business built America and it is our pleasure to support that institution which has given so many Americans the freedom and the Dream they deserve.