Detail Guys Looking at French Market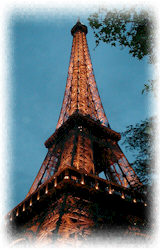 The Detail Guys and The Car Wash Guys are looking to expand into France and Quebec. As many of you know we have been working on a way to bring this dream to fruition and are now actively pursuing our efforts seize the future reality. As we will soon be entering 2003, we have already launched our marketing efforts. We have made a deal with Excite France to advertise on their network to reach the French and the French Canadians.
For more information on this great service being brought to other great countries check out our online welcome form to the French speaking future stars of our team. Great romance and great food, what a wonderful to provide opportunity and cleanliness to other countries and neighbors.
The World is certainly getting closer together and now more than ever it is time for us to realize that someday we really will clean up this World, Together.