Detail Guys visit MYTEE Products in San Diego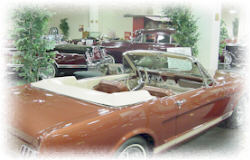 Detail Guys have been using MYTEE Products for over a decade. So we thought we ought to visit the the MYTEE Manufacturing Corporate Offices in San Diego, CA. We met with Mr. Matt Sawqed, manufacturing consultant for the company. We discussed many of MYTEE's new innovations, some of which are still secret to the Industry. We offered to sign a Non-Disclosure Agreement, but after ten years of doing business, that was not necessary since what is good for MYTEE is good for The Detail Guys.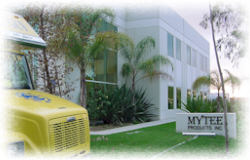 We discussed with Matt are satisfaction with their products and changes we needed to continue our relationship. Matt discussed how these new innovations and engineering using the latest and greatest technologies would solve nearly all of our desires and certainly all of our real needs.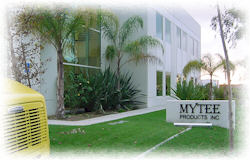 Matt assured us after a tour of their new product lines, how their products would perform better, with less energy, smaller size and better performance. Only MYTEE is addressing these issues and revising it's entire product line to meet the needs of WashGuy Systems.
Our needs are that of size for small space requirements as we adapt our units to fit on industrial carts for parking structures and to take up less space for more water capacity. Also these new units will be able to run with less than 12-15 Amps. Which is a major concern due to the portable generators on the trucks. Our needs for quick heating water are easily met by MYTEE who has risen to nearly every single challenge we could through at them. It appears that their dealer network is also expanding and able to match our needs in all the states we are now servicing as well as those we plan to enter as we go toe to toe with the Ziebart Company trying to come into our Mobile Detailing Franchise niche and area developer territories. They have announced a launch in February to be ready by Spring. Prey for them.
One of the major services that MYTEE makes products for is the Carpet Steam Cleaning and Carpet Extraction for interior detailing. As many of you know it is very important to have adjustable machines to put out very little water on corporate jets; click here and click here. Also needed is the use of special chemicals for older and antique cars with high values whether it be intrinsic or appraised. We are happy to report also that MYTEE has offered to change their injection molding process to produce customized YELLOW molded units.
SPECIFICATIONS
1 -3 stage vacuum motor
100 PSI pump,
137" water lift,
1200 watt in-line heater,
6 gallon solution and recovery tanks 3" urethane swivel casters,
15' vacuum and solution hose with 3" stainless steel upholstery tool,
2 side mounting hose hangers single 25' power cord,
115-volts Customized Yellow Detail Guys Color.