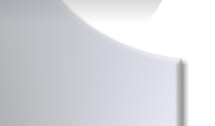 Detail Guys Drop Any Potential Alliance With DetailPros.com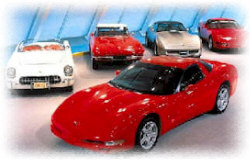 Detail Guys is dropping any potential alliance and advisory capacity with DetailPros.com. We have had words with their founders, who have professed to having no Automotive Detailing experience of any kind. When we told them they had misrepresented themselves, they called us un-professional. They were offended with the manner in which we terminated the relationship. We believe this to be quite interesting indeed. They feel offended? WHAT? Needless to say all talks have come to a halt.
During our meeting with DetailPros.com, they told us that they were looking into partnering with Ziebart. We later called DetailPros.com on this misrepresentation, and they said they were "trying" to coax Ziebart, a competitor of Detail Guys, into listing all of their franchisees on the Detailpros.com web site. Not an actual partner but a group listing, saying that we must have gotten the wrong impression? But as far as we can see a partnership is a partnership. In our opinion, they had misrepresented themselves to the Industry and everyone has fallen victim to these misrepresentations, including Car Washing and Detailing Magazine as documented by a recent P.R. piece.
After our meeting with DetailPros.com, they demanded all of our franchisees sign up as certified detailers on their site and requested confidential information from us such as client's names (in the form of references), insurance companies used, phone numbers, locations, addresses, etc, etc. Apparently they have had a tough time signing detailers up for their nationwide network. If our franchisees did not sign up, then this organization would refuse any advisory information from our founder, yet the gentlemen running DetailPros.com know nothing about the industry (This was admitted by leaders of DetailPros.com in talks with Detail Guys, "But I can run a business," was their follow up statement). This situation infuriated our Founder at Detail Guys, who was made to wonder, "How on Earth can someone run a website to help consumers of detailing services and certify operators when they know nothing about detailing". The sites domain name is DetailPros.com, which implies Detail Professionals or Professional Detailer, meaning you do it for a living and have a complete working knowledge of the trade. "How can someone who knows nothing about their intended area of expertise refuse information from Detail Guys, a team of people who are out there every day?"
Additionally we talked to several of our vendors and suppliers, that just happened to be on their site only to find out no one particularly cared much for them or even knew much about them. A few of these vendors only took the low cost advertising. Most advertisers on their site at the time, were only there because it is "FREE". We felt this was not the image they projected to the industry or to us during our meeting. Feeling as if we and this entire Industry was totally duped, by this Public Relations Piece. Thank God Detail Guys went to investigate this new entrant into the Detailing Industry, we wanted to see first hand who these guys were, and if they were real.
We then advised DetailPros.com on our thoughts to upgrade their website so it was of real value to the industry, and submitted what we believed to be relevant information for them to use as content to help the industry and consumers. We later found out they had no intention on fully completing the project at all, or adding such content and said they were switching web designers soon. The whole thing in our opinion, is that it may have been at one time a worthy idea and cause, but any passion at DetailPros.com is long gone. There are many hard feelings between the two groups, The Detail Guys and DetailPros.com. One major industry player, Rightlook.com said that he believed they would be gone in six months. We have not made any predictions ourselves as to the longevity of the web site, after all, as long as you pay the bandwidth, hosting and registration fees, it could be up indefinitely.
Advertisers on the site pay little or usually nothing to be there and DetailPros.com are using those advertisers to attract other advertisers, all the while pretending to do something to help consumers. We have not met any consumers helped by Detail Pros.com as of this date. Many partners, associates are a little more than a web link from what we can tell and have been able to ascertain. In our Opinion this is the typical Internet Hype that crashed our economy. Like our former competitor, the fallen MyLacky.com out of Portland and Seattle. This firm aspires to be a concierge type service, an advertising and industry portal, a consumer educational site and an industry BBB-Better Business Bureau, www.bbb.org. They appear to have potential future plans to set up fleet detailing accounts and take a commission. They have planned to do this over a long period of time promising this industry, a great deal. Time will tell if they succeed, or fail. We sincerely hope they will succeed for the benefit of the consumer. Detail Pros now has some competent advisors including such Industry Leaders as Bud Abraham of Detail Plus on their side helping them with his knowledge. Bud has pledged himself to see that this DetailPros.com project goes forward. As far as Detail Guys is concerned, we will never be involved in anything that we believe to be Internet Hype or Misrepresentation. At Detail Guys we speak what we believe to be the truth and we call things exactly as we believe they are, we cannot sugar coat issues or observations. An ace is an ace and a spade is a spade and it is time for all of us to wake up and look outside. If we had done this before, many non-producing tech companies would have never been funded with investor dollars, and our economy might currently be in less disrepair.