Detail Guys Outline Detail industry Standardization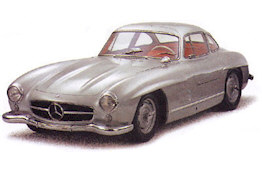 The Detail Guys see a need to help standardize the Automotive Detailing Industry. We have been looking for ways to do this for years. We understand the need for the consumer to see what they are getting and understand why detailing is important. We believe by helping the entire industry raise it's bar for higher standards that we can bring a larger percentage of Americans back to the industry to insure that their cars get the care they deserve.

Recently we met with the Founders of DetailPros.com to discuss how we could assist them in making this passion of ours a reality and go over the many important strategies necessary to bring this to fruition. They too wish to help the industry and are driven to deliver consumer awareness and education to the market place. They have developed a website which is now one of the leaders in the Detailing Industry for consumers and new entrants into the industry. We believe a web site that is dedicated to insuring that consumers understand what they are buying, the types of services available and what to expect from the industry is a great step in the right direction. We also believe that by adding industry awareness to environmental requirements, levels of acceptable standards and information to the independent operators that we can raise the bar, industry wide, thus generating a larger customer base for the entire market. With this goal in mind we have put together our vision of what can be done in the future to achieve these goals. Click Here

It is for this reason we are moving forward to complete this project and have set many goals and objectives for Mid 2003. It is in this way that we will give back to the Industry and consumers that have given so much to our team. We feel it is our duty to thank all those who have helped build our team into the great organization it is today.