Jet Aircraft Detailing Services Added to Detail Guys Menu

It is with great pleasure that the Detail Guys announce an upgrade to our line of services to include interior detailing of Corporate Jet Aircraft.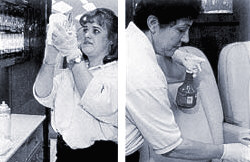 The Jet Wash Guys have been washing and detailing aircraft for years. Cleaning and detailing aircraft is a skilled profession. Many detailers claim to be able to wax and polish aircraft's exteriors.
However cleaning the interior of aircraft is equally important. It is also important to use the finest of products.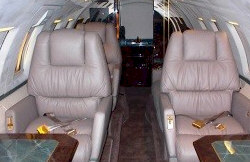 We use them sparingly due to the minor fumes they can give off once the aircraft is airborne. While in flight a corporate jet aircraft can not exactly roll down the window and let the fumes out. Not to mention the fact that the passengers are usually quite important people and have important engagements to attend. Among our cleaners include the World Famous Lexol Leather Cleaners as shown in use here on this corporate jet.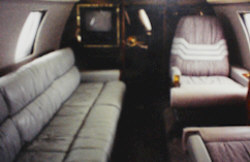 The Detail Guys believe in 100% quality assurance in their services and adhere to all safety issues when it comes to the detailing of multi-million dollar aircraft. Luckily the Detail Guys have the team that can easily meet the challenges associated with this type of work. For more information on all of our Aircraft Detailing Services please go to The Jet Wash Guys.