The Detail Guys visit Private Collection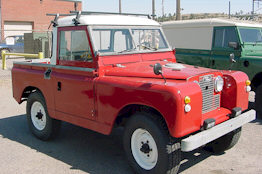 This private collection of Land Rover and Range Rover vehicles are located in Billings, Montana by the owner of a Range Rover Dealership. The Detail Guys wash and detail many private car collections in many states. As many of you know we study the History of the automobile and no automobile has more of a colorful history than the Land Rover, Range Rover story. This may help you catch up on some of the most interesting parts to the early and current history. click here for more.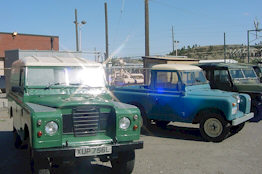 Today Range Rover has become a favored SUV with the general public both in metropolitan areas where many never see any off road use to areas in the country where there are very few paved roads at all. If you would like to buy a Range Rover of find your own vintage Land Rover, check out these sites; click here.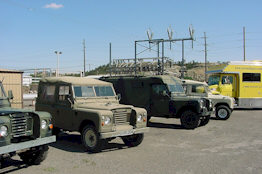 What many may not understand is through the years automotive paint has changed quite a bit and the paint and condition of the paint on antique vehicles is much different than today's modern "Clear Coat" automotive finishes. At the Detail Guys we understand the difference and we can work with any type of paint or condition. Much of our expertise and quality control comes from training, click here for more and of course attention to details when working in a modernized detail shop, click here for more.